LARA FASHION 2019 Spring/Summer women's clothing collection is definitely worth looking at.  LARA FASHION has so much to offer in such a pretty variety. Just imagine your fashion potential with LARA. We have and here are some of the pieces we love!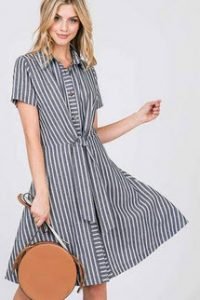 The LARA past seasons collections also feature some of our favorites like the 2018 Fall/Winter  Long Sleeve Animal Print Blouse.
Check out their online Shop Locator for a shop near you that carries these fashion favorites.
Follow LARA FASHION on Instagram 
On the Instagram page, we found this fabulous Spring Time blouse. Love!
About LARA FASHION (Taken from LARA FASHION US):
Established in 2002, LARA Fashion is a wholesale brand that is proudly carried in over 2000 retailers across the world. We're also proud to boast that more than 75% of our distribution network is small to medium sized businesses. When you shop our brand, you are supporting a network of dreamers, go getters and boutique owners.