Archives for 2017
News Anchors John Carter, Christine Sperow and me today in studio at WBTV, Charlotte.
When it comes to summer but especially your wedding day, you want an elegant and polished manicure! See below for Lauren B. of Lauren B. Beauty's new inspiration themed collection for her upcoming wedding as well as tips from celebrity manicurist Skyy Hadley, owner of As U Wish Nail Spa.
Skyy Hadley recommends all brides to keep their hands and nails hydrated. Follow her tips below for the best results:
The best thing brides can do is to keep their nails moisturized at all times; When they dry out they become brittle leading to chips and cracks
Use an oil on your cuticles nightly before bed to keep the skin around them conditioned
Protein on the nails is a must to keep them flexible, if nails stay hard they will break easy; A healthy balanced diet is essential
LOS ANGELES –
April 14, 2017
– Josephine Skriver, Jasmine Tookes and Romee Strijd were spotted wearing
Lili Claspe
while kicking off Coachella Weekend 1 in Palm Springs. Josephine layered
Lili Claspe's
Coraliz Harness in Silver
($129), Romee rocked the
Dinah Body Chain in Silver
($165) while Jasmine layered several
Lili Claspe
pieces including the
Pearl Talon Necklace
($95,
www.liliclaspe.com
).
Enya Flack of It's a Glam Thing visits WBTV Charlotte, NC to showcase "Must Have" beauty products for Spring and Summer that are Dr. developed.
The products are Dr. Marder Total Relief Shampoo & Conditioner.  – for winter dull hair and flaky scalp.
Dr. Ronald D. Blatt Private RX Cooling Pads and Soothing Serum – aftercare for ladies summertime waxing and shaving to avoid razor bumps, irritation and redness.
Dr. Ben Johnson Osmosis Skincare products are formulated with a holistic approach to restore beauty & wellness. The products target anti-aging and other skin conditions to help reduce damage from the sun and various other elements. All Osmosis Skincare products are free of toxic chemicals, SLS, phthalates, parabens, gluten, artificial colors and fragrances.

Spring Break is right around the corner. It's hard to stay focused at work, you have been waiting for this all year. Your mind is fantasizing about the hotel, sandy beaches, warm spring nights and drinks by the pool ahhh, good times are coming. While you are envisioning all of this did you think about how you will stay on track with your diet and exercise? No worries, I got you, here are a few things you can do to ensure that when you come home you wouldn't have missed a step in your fitness routine and stay guilt free.
1. Eat what you want to eat – Yes, I said it. Go ahead and enjoy, in moderation of course. You want to eat conscientiously, (meaning be aware of what you are putting into your mouth) eat when you're hungry and stop when you're full. You know that saying: "fat lasts longer than flavor".
2. Fitness Center – When you are planning on which hotel you are staying in make sure they have a Fitness Center. I know there may be some late nights, so schedule an hour for your workout accordingly. If the hotel doesn't have a Fitness Center no sweat my pet, just take that scheduled hour and walk along the beach or sidewalk. During the day, take the stairs instead of the evaluator. Walk instead of taking the tour bus. You will burn extra calories which is great because of those extra "drinks".
3. Stay Hydrated – Drink lots of water! You want to keep water with you at all times. On Spring Break we tend to go on all the planned activities and forget to drink water. You don't want to get dehydrated, it can cause you to be sluggish, dizzy and bloated. Even when you are having those special "drinks", have at least one glass of water in between each drink.
You can Spring Break with the best of them, and not have the guilt when you get home. Enjoy your get away, relax and have fun in the sun.
Get more info about Elizabeth Colen, Confidence Coach on http://www.MsFitOne.com. Fit Mind, Fit Body and Fit Spirit
One lucky winner will receive an It's a Glam Thing Beauty Box™ (valued at over $200.00). Your Beauty Box™ will include the newest, most unique, tested and true beauty products that we love and adore. Each box will include a selection of Full Size products chosen especially for you from our team of beauty experts. Enter today!
FEATURED IN THIS MONTH'S BEAUTY BOX GIVEAWAY:
1 Box of  Correxiko  skin supplement.  Retail value: $ 98.95
Intensively nourish your skin from the inside, banishing a dull and lifeless complexion for good. The Correxiko Skin Supplement is formulated to give your body the building blocks to heal and repair itself. The Skin Supplement was created to help feed skin cells and provide the nutrients, antioxidants, minerals, and vitamins. These components make the difference between aging skin and younger looking skin. There isn't any kind of diet in existence that provides all the nutrients, encased in the Skin Supplement's capsules, every single day.  CORREXIKO's Skin Supplement lessens the results of cell aging over time; meaning that you protect your face, neck and body daily from the signs of aging in the years the come.
You'll start to feel more awake and energized within 3 days and experience the full range of benefits (from the increased, targeted nutrition and probiotics) within 12-18 weeks of consistent daily use.
 CORREXIKO's Skin Supplement provides the single most comprehensive and targeted formula for improving and protecting your skin in the short and long term. No other beauty supplement in the skincare industry provides the formulas, ingredients and doses that are contained within each of the 5 capsules in the Skin Supplement Sachet.
ALSO: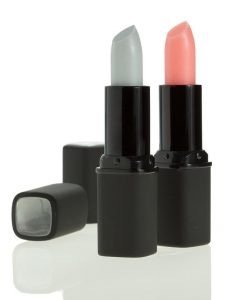 Definitions Skincare Lip Buffer and Smooth Set 
Lip Buff is an exfoliant for the lips, which exfoliates the dry lips, and is followed by Lip Smoothe Vitamin E Renewal to moisturize and protect.  Contains SPF. DefinitionsSkincare.com
LOS ANGELES – April 11, 2017 – Jessica Biel was photographed wearing Parker Smith earlier this week while out in Los Angeles. The actress looked casual chic in Ava Crop Skinny in Wisteria ($163, www.parkersmith.com).


Celebrity weddings always tend to be a rather big deal thanks to their lavish venues, stunning décor, impressive guest lists, and jaw-dropping price tags. If you have recently become engaged and you are looking to hold a celebrity-inspired wedding, but don't think your budget can handle it, you may be surprised at just how many details you can use in your wedding that are affordable options.
Here we'll take a look at how and what to include in your celebrity-inspired wedding that will leave you and your groom-to-be feeling like Hollywood stars.
Put the Bling on Display
First things first, any celebrity wedding always has the bling front and center and by the "bling" we mean the engagement ring. In order to showcase your ring and really let it be the star of the day, you'll want to make sure you've had it professionally cleaned for the big day. Depending on where you go to have it cleaned, they will actually take the diamond out of the setting and clean/polish it. Imagine solitaire engagement rings or diamond halo rings just sparkling away as the photographer takes their shots.
Another tip is to have a professional manicure as this will help to showcase the bling further. Opt for a pale polish shade in a pastel or neutral colors such as peach or pink. A French manicure is also a wonderful option and will work well with any ring style, setting, and color.
As for the rest of your jewelry, you may want to speak to local jewelers to see if they offer jewelry rental. Some places allow you to rent pieces for the day, making it possible to wear pieces that would normally be way out of your price range. Antique shops are another great spot to find unique bling that will draw attention to you on the big day.
Set the Tone with the Invitations
The first place you'll be able to incorporate some celebrity inspiration is with your wedding invitations. While you don't have to spend a fortune on elegant stock and over-the-top features, you can choose to make them yourselves and add a personal touch. By making your invitations unique, you'll be following in the footsteps of the top Hollywood stars.
Pick a Unique Venue
Because celebrities can afford to hold their wedding pretty much anywhere, they tend to have some really unique venues. Just because you're working on a budget doesn't mean you can't find a unique venue. Nowadays, places such as zoos, lounges, museums, libraries, art galleries, aquariums, and more are getting into the wedding business. These kinds of venues help to make your wedding pop and really stand out, giving the illusion of a very celebrity-inspired wedding.
Focus on Flowers
When you take a look at some of the most over-the-top and glamorous celebrity weddings out there, you'll find that flowers play an absolutely pivotal role in the décor. Celebrity wedding planners tend to fill the venue with flowers so that they cascade over walls, tables, and drip from the ceiling. While this would obviously cost an absolute fortune to do for your wedding, you can use this same idea on a smaller scale.
A great tip is to ask your florist what is in season at the date of your wedding. Flowers that are in season and native to your region will be much cheaper. What this means is that you can get more bang for your buck. Large amounts of flowers do a great job at adding drama to the venue. Another tip is to use flowers that have large heads, such as Hydrangeas. What this means is that you'll require less of them to fill vases. This results in more money savings.
Create Your Own Red Carpet
Think of all the top movie premieres and award shows – celebrities always arrive on a red carpet. This is another touch that you can easily add to your wedding. The two of you can be standing right there on the red carpet to greet your guests and your photographer can snap a photo of each arrival. Not only is this a fun celebrity-inspired item to add, it also means you'll have pictures to remember each and every arrival.
As an added thought, you can then include the photo with that guest in their thank you card that you send out later.
Include a Wardrobe Change
Any big celebrity wedding is going to include at least one dress change by the bride. Typically celebrities opt for a traditional dress for the ceremony and then change into something a bit more showy, glamorous, and sexy for the reception. Two dresses may sound like a huge hit to the budget, but you can make that second dress less of a bridal gown and more of a cocktail dress if you like. This will be much cheaper.
If you can't afford to have two dresses, change up the look instead. This could mean changing your headpiece, removing your veil, changing your jewelry, adding/removing gloves, add a belt with bling, pinning your hair up/down, and even changing your shoes. These little changes will totally transform the look of your dress. Some dresses can even be made with a skirt that is removable so it is long for the ceremony, and then removed to reveal a shorter, flirtier skirt underneath.
Don't forget makeup is another way you can change your look. If you start out with soft and romantic makeup, you can glam it up for the reception. This can be done by smoking out your eyes, adding a bold lip color, highlighter to your cheekbones, and even putting on false eyelashes.
Of course, the wardrobe change isn't reserved just for the bride; your groom and the rest of the bridal party can also take part in it.
Look for Designer Inspired Knock-Offs
As you shop for your gown(s), don't be afraid to ask about designer knock-offs. These knockoffs are meant to look like the real thing, but typically are made from a less expensive fabric and may include fewer beads, fewer details, etc. It will be close enough to the real thing though for your guests to feel as though they are looking at a celebrity bride.
And it's not just your dress that you can find a knock off version of. You can also look for designer-inspired jewelry, hair pieces, shoes, and purses.
The Cake – Go Big or Go Home
The cake is an excellent opportunity to go over-the-top glam. Celebrities are known for their tall and imposing cakes. You can speak to your baker about cheaper options such as only using a cake for the top layer, and the rest is just made from foam or another material. As well, you can save money by using fresh seasonal flowers. It will cut down on the decorating time from the baker's perspective and it will add drama to the cake.
Live Entertainment – Go the Extra Mile
There's a good chance that a full orchestra or band isn't in your budget, but that doesn't mean you can't add a little live entertainment. You can price out a local singer to see how much it would be to do a few songs, look into a local dance troupe, or even a solo pianist during the cocktail hour. Live entertainment may require you to be a bit creative and step outside the box.
Swag Bag Favors
Celebrity events are also known for their swag bags, so this is a great opportunity to combine a swag bag with the wedding favor. You can give out little baskets or bags of posh pampering products such as hand cream, lip butter, scented candles, bubble bath, gourmet snacks, a bottle of water, stationery, monogrammed slippers, and other items that scream "swag".
Don't Forget the After-Party
Any big celebrity event goes on until the wee hours of the morning. If your venue doesn't allow for you to keep on partying then you can create an after-party for you and your guests. You can rent out a couple of hotel rooms create some décor in them, and really party until the next day. Décor can include things such as candles, votives, champagne and wine on ice, snacks, and music: everything a great party needs.
A True Celebrity Wedding
By following these tips and ideas you'll be able to create your very own celebrity-inspired wedding that all your guests will be talking about for months/years to come. The key to planning the ultimate celebrity wedding is to focus on each of the individual details. Nothing is overlooked in a celebrity wedding, no matter how small it may seem. By taking that same approach you'll be able to really make things pop and stand out.
Remember that a big part of a celebrity wedding is making guests feel special, rather like celebrities themselves. You are creating a whole vibe here that is memorable, over-the-top, and extremely posh, not just for you but for everyone there.
Spring….a time for rebirth, renewal and regrowth….we see it in nature and we also see it in ourselves. It is a time when we want to move more, we feel our senses come alive to the sights, sounds and smells of the season. We feel lighter, rediscover ourselves and we too like the flowers about to bud, reconnect with the spirit within. We awaken from winter's hibernation and appreciate the beauty of the world around us.
The beauty is not just in the outside world, it is in our own selves as well. "All beings are flowers blossoming  in a blossoming universe" Soen Nakagawa. It was fitting then, on one of the first sunny, warm days in NYC that ABC Home, known for helping discover a world of inspiration and beauty for the home, turned the focus into finding a day to find our home within; a day to rediscover and treasure your unique beauty, by incorporating the beauty, wellness and wisdom of the season.
The day started off in Deepak Homebase , which is magical in its own right. It sets up a serene, tranquil and accepting environment which would be the backdrop for a day of bliss, self love and connection; a day of engaging with our greatest eco-brands and their founders; a day to set your intention in learning from masters.
The day started with insightful talks on astrology, yoga, lifestyle medicine, food, creating a peaceful economy and getting in touch with your intuition.  We learned from Spiritual Astrologer Demitra Vassiliadis that this spring the planets are lining up in order to get us to return to the deepest sense of value, what we love about ourselves and may have forgotten along the way. All of the topics discussed reinforced the importance of self love, acceptance and embracing your own uniqueness. To be united with the beauty we see.
The afternoon was a session for the senses. Flowering arranging with ABC Bloom, smudging with Incausa, aromatherapy with Palermo Body and Rahua. We discovered  wonderful ways to reconnect with your body such as aline your spine Alexander technique and healing tonics and elixirs such as Bija Bhar turmeric lattes, Four Sigmatic's mushroom coffee, Moon Juice's beauty dust lattes, Olivia Clementine tea sampling, salad dressings by Organic Culinary Argan Oil by Victoria Akkari, digestive bitters by Urban Moonshine, water sampling by Water Talk, and Welly Bottle  water infusions, beauty treatments such as Dr. Alkaitis reiki facials, Tracie Martyn hand and eye treatments, NUORI moisturizing masks, Rahua scalp massages, sampling of innovative products by Erbaviva, Indie Lee, Intelligent Nutrients, Kahina, Osea, tenoverten and UMA Oils helped stimulate the senses. And with hair styling by Yarok , the re discovering of ones inner beauty has begun!
Spring is the time of new beginnings…..
"The beautiful spring came; and when nature resumes her loveliness, the human soul is apt to revive also" Harriet Ann Jacobs
http://www.abchome.com
http://www.abccarpet.com
http://www.abckitchennyc.com
http://www.abchomeandplanetfoundation.org
(photo: umaoils.com)
(posted by Kathy)