Sometimes life gets hectic and there comes a point where you don't even remember what day it is because the spinning wheel of time is moving so fast.
In these moments, it's easy to become overwhelmed, exhausted, moody, and everything in between. What you may need right now is a chance to breathe. An opportunity to take a step back and reevaluate where you are so you can figure out where it is you're going next.
I spent this past weekend at my family farm in northern California, and it was truly a breath of fresh air (both figuratively and literally). Sometimes, you need to allow yourself to unwind, and break your routine, to truly find your grounding.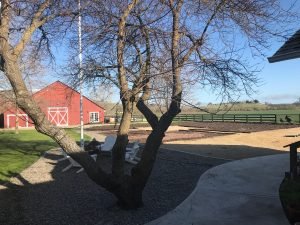 I urge you to take a step back on a small or large scale…go for a walk, take a yoga class, take your time following a dinner recipe, or maybe even find a weekend getaway. It's good for the mind and it's even better for the soul. You'll come back refreshed and ready to continue on your path to wherever the beautiful place is that you are going.
XOXO- Lizzy