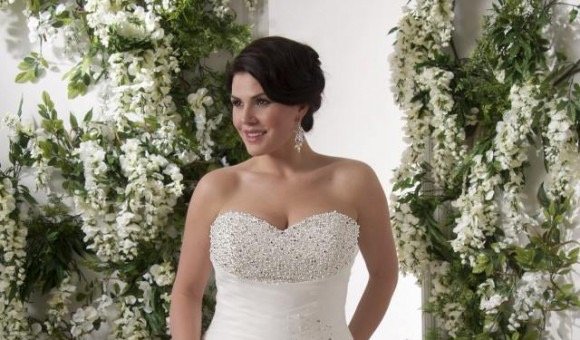 There are hundreds of bridal shops that are in existence at the moment and for this reason, finding the perfect shop for your body type might be a bit overwhelming. The curvaceous women to be precise may have the hardest time finding their ideal bridal shop because most of them have the mentality that bridal gowns for plus size brides are impossible to find.
If truth be told, there are specific bridal shops that strictly cater for the plus size bride, making it your one stop bridal shop. If you research more, you will also find that there are other bridal shops that cater for the needs of every bride depending on their body type. However, to save time and make your search for a wedding gown more pleasurable, it is advised that you find a strictly curvaceous bridal wedding shop.
That said, here are 3 reasons why you should only go for a bridal shop that is known to cater for the curvaceous brides:
It will make shopping less hectic – There are hundreds of bridal gowns out there. And with so many options available, you can spend the entire day trying on dresses before you find your perfect dress. However, by narrowing your search to curvaceous bridal shops only, you will have fewer options to deal with and you will also have dresses that accentuate your curves. As a matter of fact, you might just find your perfect dress in one or two fittings.
You will have a team of professionals who understand your body type right there with you – Most brides are anxious to find their dresses and most of the time, they get a little irrational. Not to worry though; your one stop bridal shop will have a team of professionals who will help you identify a dress that flatters your body, a dress that is within your budget and of course a dress that will go well with your wedding theme.
The store owners know what is trendy and what is not – Are you a fashion conscious bride? Do you wish to walk down the aisle and say your vows in a dress that is hitting the fashion headlines? Your curvaceous bridal store will have all the trendy wedding gowns for the season for you to choose from. Now, depending on your taste and preferences, you will then have the opportunity to choose the dress that suits your style and at the same time one that flatters your body.
In conclusion, your wedding day is one of the best days of your life. Most brides are excited to walk down the aisle and say their vows to their life partners. But believe it or not, as much as that is something to look forward to, there is nothing as fulfilling and exciting as finding the perfect dress for your body type, especially if you are a plus size bride. It's all in the dress; the magic, the pleasure, the comfort, you name it!