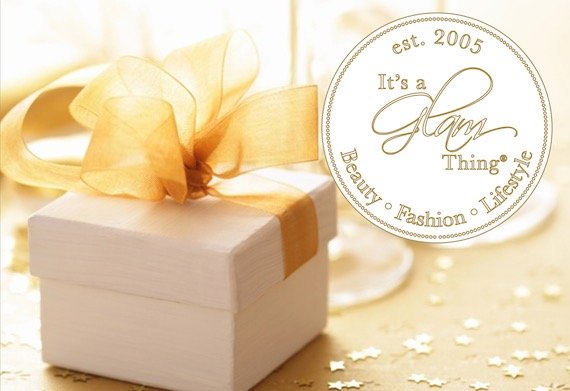 One lucky winner will receive an It's a Glam Thing Beauty Box™ (valued at over $200.00). Your Beauty Box™ will include the newest, most unique, tested and true beauty products that we love and adore. Each box will include a selection of Full Size products chosen especially for you from our team of beauty experts. Enter today!
It's a Glam Thing is happy to collaborate with Bauer Publications in an It's a Glam Thing Gift Box give-away for lucky readers of ABC Soaps in Depth, CBS Soaps in Depth, Closer Weekly, First For Women, In Touch Weekly, Life & Style Weekly and Woman's World. Products include, 
Pura D'or Hair Care
, 
Gerard Cosmetics
, 
PrivateRX
products for waxing & shaving, and
Petal Fresh Pure 
Bath & Body products.
This October, the original foot peel brand BABY FOOT and The Better Skin Co's MIRAKLE CREAM will be donating proceeds of their October sales to help the fight against breast cancer.
Baby Foot is working hard this month to promote breast cancer awareness with their limited edition Pink Box. Baby Foot is an all natural foot exfoliant containing 17 natural extracts that help get your feet back to looking and feeling like baby feet. Ten percent of proceeds from their limited edition pink box will be donated to the American Cancer Society. Retail is $25 at www.BabyFoot.com.
Nicknamed "Genius in a Jar," Mirakle Cream is the secret recipe of Natalya Rachkova, an Uzbekistanian aesthetician with 29 years experience. With the perfect blend of nature and science, Mirakle Cream is a one-stop, skin-saving, problem-solving, all purpose cream that cures over 25 ailments and counting. Handcrafted with love and natural ingredients such as beeswax, coconut oil, sea buckthorn, shea butter, cocoa butter, aloe and soothing algae to help moisturize, soften, balance and brighten skin. Perfect for day or night. Throughout October, they will be donating 20% of their October sales to the American Cancer Society as well. Retail is $34 for 2 fl. oz jar at www.TheBetterSkinCo.com.