Designer blouses are the best type of blouses that can be worn with modern sarees. Their charm and appeal is subtle and adds edge to the personality and you get the attention you deserve.
Previously Indian ladies were accustomed to only few styles of draping and blouse types. However, designs have drastically changed now. These days, an urban woman wants to look unique as much as possible. Nevertheless, her dressing sense is reflected in her outlook and appearance.
Saree is a staple cloth in India that has undergone several changes. It has also emerged as a sensual outfit and is even worn at Cannes by the Bollywood stars. There are different types of sarees. Contemporary party wear sarees are different from the modern ones. These are designed exclusively to give the traditional look. One of such saree is the pattu sarees.
Let us have a look on how to enhance the pattu sarees.
New age look
Most of the designer pattu sarees are inspired by indo-western look. With these types of sarees, you can wear noodle strap blouses, halter neck blouses, backless and heavily worked back patterned blouses. You must give special attention to neck designs of blouses. If you want to show off your even toned bare back, you can settle with lace backless chiffon material.
On the other hand, if you want to go for a classy and traditional look you can go with the choli design or look for alternatives with sleeves. You must also keep the color and tone of your skin in mind while making one. Not only should it compliment your skin color, but also your personality.
Most of these designs will include pads that will cut out the requirement of wearing bras. However, you must give your fit properly for having the most suitable fit. Once you have figured out your pattern and styles, you can yourself create a versatile variety of blouses, which you can wear from time to time.
You can play with the embellishments. From heavily embellished blouses to minimal work you should choose accordingly. Wear blouses according to your occasion.
Readymade or boutique designed blouses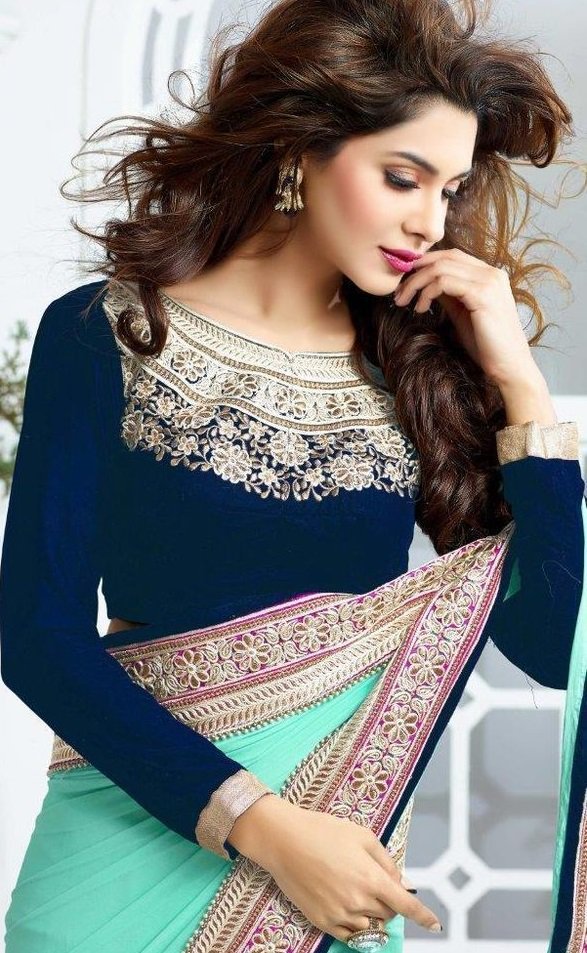 You may wear your pattu saree with a readymade laced blouse or one designed in a boutique. Both of them can be mixed and matched. Buying readymade blouses from online stores will definitely save time.
On the other hand if you want a flawless fitting, you must go for a tailor made alternative. Obviously tailor made designs will take time but you cannot get the perfection from readymade. You can also design your blouse according to the pattern, designs, work and style of pattu sarees.
Tips to choose a style for pattu sarees
Style is all about being comfortable & confident. Unless you don't know what suits your body type or skin, it is difficult to garner attention. If you are tall, you can opt for circular or square blouses but remember that you must avoid V-shaped and U-shaped blouse neck designs. For pattu sarees you can.